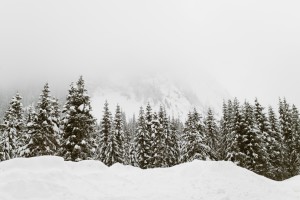 The leaves have fallen away from the trees and a cool crisp in the air has set in, signaling the beginnings of Winter in the Colorado Mountains. The Rockies are the best place hit the slopes and get away for your Winter vacation. Now is the perfect time to book your stay, and purchase your resort passes. We have compiled a list of great deals and tools to help you make your mountain getaway a memorable and stress-free trip.
Colorado Ski Country USA Programs & Deals
5TH AND 6TH GRADE PASSPORT PROGRAM
If you have younger children joining you on your trip, check out the 5th or 6th-grade passport programs to give your children the opportunity to take part in the activities without breaking the bank. Every 5th-grader will receive three free days of skiing at 22 participating resorts, while the 6th-graders will receive four days for only $105. Register your eligible child now for this amazing program.
THE COLORADO GEMS CARD
With the purchase of a Gems Card, you will receive either two 2-for-1 lift tickets or two 30% off lift tickets at each of the ten Colorado Gems resorts. For just $25, the Gem Card unlocks these deals to make sure you get the most out of your Colorado Ski experience.
THE COLORADO SKI COUNTRY USA GOLD PASS
For unlimited and unrestricted access to 22 of Colorado's ski areas all season long, consider purchasing the Gold Pass. with no blackout dates, and full access, you will find yourself skiing or snowboarding all season long and fully experiencing what each unique resort has to offer.
Beginner Resources
If you have never experienced skiing or snowboarding, but find yourself intrigued and hoping to give it a try this winter, Colorado Ski Country USA carries all of the best deals, lift ticket packs, and equipment rental information. With the right resources and deals, you can make your first trip less stressful and more enjoyable. You will find yourself wanting to head back to the mountains every Winter to experience Colorado's favorite snowy pastime.
2017-2018 Season Passes
For a comprehensive list of all the multi-mountain and single-mountain season passes, check out Colorado Ski Country USA's roundup of all that has been published thus far. Purchasing your season pass is the best way to get a great discount and set yourself up for an amazing ski season.
Multi-mountain season passes give you the choice of skiing multiple of the top resort destinations for a set amount of days during the Winter. This is a great option if you like to have a variety of destinations, or if you are just starting out and trying to narrow down your favorite spot.
For single passes to a resort, view options from 20 different resorts for adults, children, teens, seniors, and military prices. This is a great option if you have one resort that is most convenient in location, or if you have found your favorite Colorado resort for the season.
While you are booking your ski trip, make sure to plan ahead on lodging as well. The Frisco Inn on Galena is the perfect place at the heart of various ski destinations. With indoor and outdoor hot tubs, cozy fireplaces throughout to warm-up by, excellent complimentary breakfasts and gourmet coffees, the inn is the ideal place to make your home base this Winter.
Book your ski vacation now at the Frisco Inn on Galena, a Boutique Bed & Breakfast, and Mountain Inn. Centrally located near multiple ski resorts, this is the perfect place to "Relax, Reconnect, Recreate, and Rejuvenate."