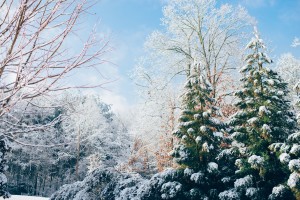 Winter is just around the corner, and with that comes the opening of Colorado's famed Ski Resorts. Frisco, Colorado is at the center of some of the best ski resorts in the state and we have the goods on getting you ready for this coming season of snowy goodness. In this two-part series, we'll offer up some great info on how to find the right ski resort for you, choose excellent lodging and accommodations for your trip (our Inn, of course!), and all of the best gear and equipment.
The Best Place to Lodge for Ski/Snowboard Season in Colorado
With so many great spots to ski in Colorado, it's hard to get a chance to ski them all. Frisco is a great hub for getting a head start on local resorts with several of the best in our own backyard. With skier services, guests will receive ski rental valet service and discounted lift passes. Make the Frisco Inn on Galena your home-base this Winter for the opportunity to experience some of Colorado's best ski resorts.
Our lovely mountain inn boasts exceptional rooms with contemporary touches and striking Euro-Tuscan decor. Before you hit the slopes, you will enjoy a gourmet award-winning breakfast paired with complimentary gourmet coffees. With both indoor and outdoor hot tubs and fireplaces throughout the inn, this is the perfect place to come and unwind after a day on the slopes.
Winter Resorts in Colorado
Keystone Resort
Keystone is one of the closest resorts to Frisco and the Inn. Located only 10-miles away, Keystone offers unbelievable mountains and a huge and varied terrain made up of over 3,000 skiable acres, 20 lifts, and two gondolas.
Copper Mountain Resort
Copper Mountain is a favorite of our guests and is just a quick trip outside of Frisco. The Summit Stage is a free shuttle that will take you to the resort in just a short 10-minute drive. Copper mountain is a great resort for all ski levels with a peak height of 12,313, 126 runs, 22 lifts and 2,465 skiable acres.
Breckenridge Resort
Breckenridge, one of Colorado's more well-known resorts, spreads out across five peaks of the southern half of the Ten Mile Range. Breckenridge Resort is home to one of North America's highest lifts, the Independence chair, which stands at 13,000'. With 26 acres of terrain parks, along with 187 trails to ski, Breckenridge has something for everyone, just 8-miles away from the Inn.
Vail Resort
A longer trip from Frisco, but well worth it for a day of world-class skiing, Vail is the largest resort in the United States. With a total of 32 ski lifts, 3 terrain parks, and 139 runs, you'll be sure to have the best skiing experience in your life.
Season Opening Dates 
Most Resorts will open in November or December, but a few are open as early as Mid-October. See a complete list of the 2017-2018 Resort Season Dates to plan your ski trip to the mountains.
Where To Rent Gear
Pioneer Sports
This rental shop has a full-service ski and snowboard shop, a variety of ski and winter sportswear, and a full-service rental shop for all equipment needs. Offering affordable and comprehensive rental packages for skiing and snowboarding, this is the perfect place to rent your gear before you head to the slopes. For those looking to snowshoe, Pioneer Sports offers rentals on Tubbs snowshoes and ski poles.
For guests of the Inn, Pioneer Sports provides a free shuttle to the store to rent Winter sports equipment, and guests always receive a 30% discount throughout the store.
Book your ski vacation now at the Frisco Inn on Galena, a Boutique Bed & Breakfast, and Mountain Inn. Centrally located near multiple ski resorts, this is the perfect place to "Relax, Reconnect, Recreate, and Rejuvenate."