Romantic Getaways
Treat that special someone to a romantic getaway

The Frisco Inn on Galena is the perfect destination for your special time away. Our staff enjoys pampering our guests with extraordinary service and attention to detail. Start your trip with a welcome gift from our gift shop or schedule breakfast to be delivered right to your room, complete with a special beverage.
Our relaxing common areas – the cozy living room with its beautiful fireplace, the sun drenched deck during our beautiful bluebird days, the patio fire in the evening, or the indoor hot tub and sauna – provide the perfect atmosphere to relax, reconnect and rejuvenate. This is the perfect setting to get away from the stress and distraction of everyday life.
Breakfast at the Inn is a culinary treat featuring a full, gourmet buffet along with delicious cappuccinos, café lattes and espresso treats. Each afternoon we serve wine, cheese and Hors D'oeuvres, providing a relaxing conclusion to the day's activities. Enjoy these delights in the dining area, in our cozy living room, or while enjoying the magnificent views on the patio.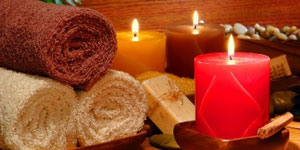 Compliment your stay with a massage or a spa treatment. Our partner studio can meet your needs and tailor a package to suit your request. We also have a variety of yoga and pilates classes available. Or, borrow a couple of our bicycles and cruise around Frisco, taking in Main Street's great shops, pedaling through the marina, and along the path adjacent to scenic Lake Dillon.
Finish your day with a romantic dinner, on select evenings during the year, served by our chef in the dining room, or on your private patio in the summer, if you have opted for one of our patio rooms. Frisco also features a wide variety of other excellent restaurants, all within an easy stroll of the Inn. Our staff is happy to recommend dining choices and special activities throughout your stay.