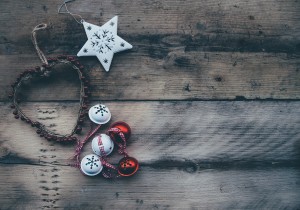 While we may already be off and running into the month of December, that doesn't mean it is too late to plan your holidays in the High Country. With the picturesque surroundings, magazine-worthy views, heaps of snow to complete the seasonal backdrops, and plenty of family-friendly activities, the High Country is the place to be over the Christmas holidays. And we're pretty sure the entire family will agree! Let's start planning:
Book your Accommodation and Travel
Accommodations book quickly during busy times like Christmas holidays, so if you are looking to stay overnight, this is the first thing you should take care of. Decide on how many nights you would like to stay, and then select your preferred dates. It is recommended that you have second and third choices for alternative dates and the you can be flexible given the shorter notice and the busyness of this time of year. We would love to have you stay here with us at Frisco Inn on Galena and would be happy to work with you to try to best cater to the dates and needs of your holiday preferences.
When you are getting ready to book and choose your dates, also, keep in mind, that while Christmas is a very busy time, many people don't actually do their traveling on Christmas day. As a result, this could be a good day to book your flights if you are coming from out of town.
Decide What You Want to Do
Once you know you have a place to stay, decide on how you would like to spend your time in the beautiful Frisco setting. Skiing is obviously a big draw to the town and the Inn, but there are lots of other activities to take advantage of as well. Try things such as snowshoeing, a local sleigh ride, or even taking in some of the special holiday events happening in town like Santa's visit to Basecamp or the Wassail Days. Make a plan for how you would like to spend your holiday days while in the area and have a few fun alternative options in case your preferences are sold out or too busy, given the season.
Set a Budget
Over the Christmas period, with lots of events happening, and the holiday spirit in the air, it can be easy to try to do everything, and buy everything, and end up sending your holiday over budget. Once you have your accommodation booked, prioritize your activities. What activities are your must do or see, and which ones would you be okay to leave off the list if you needed to? From there decide how much you have left to spend on these activities given the cost of your accommodation and make a plan to be able to do those activities first. For example if your main purpose in coming to Frisco is to go skiing, calculate the cost, including rentals, lift pass and transportation to the slopes. Remember there are also lots of free options in town, so there is sure to be something to suit every budget!
Make reservations
With your activity preferences, budget, and accommodations sorted out, it's time to take care of additional reservations. This includes things such as reserving a spot in community events or clinics, booking an appointment for a spa or massage service, and even saving your seat on buses or transportation services. Also, consider making a reservation at your restaurant of choice if there is one you would like to experience during your visit.
Buy online
Finally, if you are planning on skiing or hitting the slopes, visit the resort website and purchase your lift passes. Doing this ahead of time helps you avoid long line-ups on the day of your visit and allows you to get straight to the snow when you arrive at the mountains. In need of rental gear during your stay? Speak to any of the friendly staff at the front desk of the Inn, and we are happy to offer you some recommendations.
With a little bit of advanced planning, you can have an enjoyable and memorable holiday in the High Country – the perfect way to spend your Christmas with family and friends.