Special Events
Business or Pleasure – Frisco Inn on Galena in Frisco, CO Offers a Spectacular Setting & Exemplary Service
The Frisco Inn on Galena is the perfect Colorado mountain setting for your next event, family gathering or business retreat.
Business Meeting or Conference
With a variety of meeting facilities and event resources available to suit your needs, the Frisco Inn on Galena is the ideal location for your "Mountain Getaway" business meeting, conference or corporate retreat. Let the Frisco Inn organize recreational activities in the Frisco, CO area to make your next meeting or conference one to remember. Catering, banquet tables, audio equipment, conference calling, projection services and Wi-Fi connectivity are all available for your use.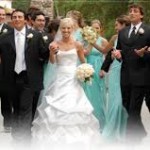 Weddings & Receptions
Let the charm of Frisco, CO & our Inn's special amenities provide a unique setting for your wedding & reception
The Inn is a lovely venue for a small wedding and/or a perfect place for your family and friends to stay together in the same place during your special event. We have all the amenities for an intimate wedding ceremony and/or reception and can easily house all of your family and guests in a single location. For a larger event, we have multiple properties to accommodate larger groups. Ask about our other properties.
Family Groups & Reunions
Celebrate family at our Frisco, CO Boutique Hotel!
The Frisco Inn on Galena is also the perfect setting for family reunions big and small. From lodging and food to recreation and sightseeing, we will help you plan the perfect family get-together. Our location comfortably accommodates large groups and with multiple common areas and a large meeting room, your group will have plenty of room to spread out and enjoy one another's company.

Ski Team Hosting
Best Ski Team Accommodations in Frisco, CO
The Frisco Inn is an ideal facility to host your ski team for fall or spring training. Training lanes can be arranged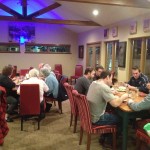 at Loveland or Copper Mountain. Our conference room will be set up as an equipment room for your athlete's and tech's use. We have gate rental available, a Brower timing system available for rent, and multiple rooms for video and technical analysis. We can provide a meal plan catered to your team's individual needs. The Inn's facilities and ambiance are perfect for hosting your team, to facilitate true team chemistry development in those critical pre-season and post-season months.
The Frisco Inn is the perfect location for a special event, corporate retreat or family gathering. Our facility comfortably accommodates large groups and our meeting room and common areas allow guests to meet and socialize in multiple areas across the property.
If you have additional requests for your event please contact us and we will make every effort to accommodate your needs.
---
View or print our Group Rental Agreement
---