Bike, Roller Blade, Ski and Snowboard Rentals
Pioneer Sports
Pioneer Sports is open 7 days per week and is conveniently located next to 50 miles of paved, scenic bike path and centrally located to every amenity in Summit County. Gorgeous summers in Summit County, Colorado offer a variety of activities for everyone: golf, fishing, sailing, hiking, biking, skating, camping, or just relaxing and enjoying the fresh air and spectacular beauty of the Colorado Rockies. Pioneer offers the exciting, cruising downhill bike ride from the top of Vail Pass on the beautiful bike path complimentary with a 24 hour bike rental. They can also deliver rental bikes for groups directly to the Frisco Inn. For winter, they have a full service ski and snowboard shop, a variety of ski and winter sports wear to meet any budget, and a full service rental shop for all of your equipment needs. Pioneer Sports provides a free shuttle for guests to their shop for our guests wishing to rent winter sports equipment.
Our guests always receive a 30% discount throughout the store.
Special 30% Discount merchandise coupon for all Frisco Inn on Galena Guests always! (Print coupon by clicking here)
Summit County Bike Path and Mountain Bike Trail Guide
Kayaking and Rafting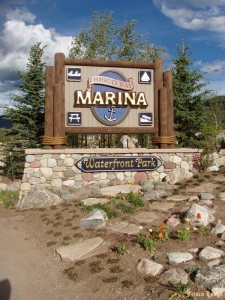 Frisco Bay Marina is located on the shores of scenic Dillon Reservoir in the heart of Summit County, Colorado.  The lake spans 3,300 acres and boasts 25 miles of shoreline and a plethora of enchanting islands surrounded by majestic peaks.  At 9,017 feet in elevation, the boating season is weather dependent and typically runs from early June to mid September.  Dillon Reservoir is world class for sailing; regattas are held regularly. The outfitters at the marina can take care of you with sailboat, canoe, kayak, paddleboat, and motor boat rentals.