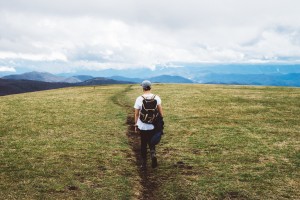 It is almost October in Colorado, the weather is getting colder and the days are getting shorter. Winter is around the corner, but take advantage of the beautiful Fall season in Frisco, Colorado and Summit County. Off-Season provides a quiet visit to the town, with less traffic and visitors. You will also find great deals on dining, fun festivals, and opportunities to enjoy the end of the warmer seasons of Colorado through hiking and biking.
Harvest Festival in Frisco, CO
Check out Frisco's annual Harvest Dinner on October 5th, 2017 from 6:00 pm-9:00 pm, and enjoy tastings of over 100 wines, beers, and spirits, food pairings from local restaurants, and a silent auction. Proceeds from the event will be split between The Peak School and Education Foundation of the Summit. This celebration of the Fall Harvest will take place at the Rio Grande Mexican Restaurant at 223 Lusher Court Frisco, CO. Tickets are $40 in advance online and $45 at the door.
Pumpkinfest in Silverthorne, CO
It is finally October, and time to celebrate the Fall season and the coming of Halloween. A short 5-mile trip north of Frisco to the town of Silverthorne, Colorado is all it takes to join in on the pumpkin-picking fun and activities that Pumpkinfest offers. Starting at 11:00am on October 8th, bring family and friends to pick out a free pumpkin, check out the petting zoo, participate in fun games, decorate cookies, play in bounce houses and more.
Dining & Shopping in Frisco, CO
This quiet mountain town is the perfect place to walk downtown and treat yourself to an authentically inspired and locally crafted dining experience after a day of visiting the quaint shops and boutiques along downtown Frisco.
Road Biking & Running Through Summit County
If you are looking to get active and soak in the final warm months before Winter sets in, check out many of Summit County's roads perfect for biking. The Summit County Recreation Pathway is a 55-mile long network of paved paths that extends throughout Frisco, Breckenridge, Dillon, and Silverthorne. This is the perfect path to go as far as you would like via biking, running, or walking, while taking in the beauty of early Fall in the towns of Summit County.
Two classic road biking trails to check out are Copper Triangle, a 79-mile loop that climbs 6,600', and the loop around Lake Dillon, an 18-mile loop climbing 1,100'. Both road loops offer beautiful views and stunning historical landmarks.
Trail Hiking & Biking in Summit County
If you are more interested in getting into the wilderness on a dirt path try Peaks Trail, a popular 16-mile trail that boasts a rolling forested trail with a diverse singletrack.
The Frisco Peninsula trail takes runners and bikers on a shorter 6-mile trip along the shoreline of Dillon Reservoir.
Mohawk Lakes, a trail just 2.5 miles south of downtown Breckenridge, offers a 6.7-mile moderate route ascending 1,700 feet past two lakes and a picturesque waterfall at 12,073'.
Upper Cataract Lake, a 10.9-mile roundtrip trek to a serene high-mountain pond at 10,744', offers moderate difficulty to the more seasoned hiker (bikes are not allowed on this trail). Visitors will enjoy diverse forests and large lake basins to explore at Upper Cataract Lake and Cat Lake.
After soaking in the activities and recreation early Fall offers in Summit County, return to the Frisco Inn on Galena in the heart of downtown. The Inn boasts gourmet award-winning breakfasts, and on-the-go chef-prepared box lunches, perfect for a mountain outing.