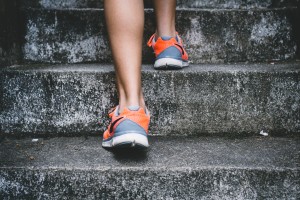 Like many of us, the holidays may find you over-indulging and letting your fitness schedule fall to the side, but rest assured: staying fit is easier than you think, even when you're busy enjoying the festivities. Use the change in pace and shift in your day-to-day routine as a chance to try new activities, enjoy some local events, and to get outside. Frisco has so much to offer when it comes to being outdoors and staying active, and the holidays are a great chance to take full advantage of it all.
Local Events
If you need the motivation of an organized event to encourage you to maintain your fitness, there is a lot happening for you in the Frisco area over the holidays.
Skiing
Of course, no trip to Frisco would be complete without taking full advantage of the surrounding mountains. Not only are they gorgeous to look at, but they offer some of the best skiing and snowboarding in the country. From the Inn, you are within 20 minutes of several award-winning resorts, including Keystone, Breckenridge and Copper, just to name a few. Each of these offer incredible ski experiences ranging from simply renting equipment and hitting the slopes, to purchasing a comprehensive ski package complete with rentals, lift passes, spa services, and accommodation. Speak to any of the staff at Frisco Inn on Galena to help you learn more about the many local ski spots, and to secure your rentals and lift pass.
Take it outdoors
There is more than just skiing when it comes to winter activities in Frisco. Lace up your boots, put on a warm jacket, hat, and mittens, and head out for a walk. You can simply wander around town, or if you want to make it a little more challenging, hike up one of the mountains nearby as you watch everyone else ski down. To shake your walk up even more, put on snowshoes! Snowshoeing is a great, cardiovascular outdoor activity that will give you a good workout and allow you to take in the fun of being outside and in the snow. Don't forget though, that you can also keep your outdoor activities less formal: head out and play with the kids, grabbing the toboggan, playing tag while running around in the snow, or building a snow fort! Simply getting active and being in the fresh air will all be steps in the right direction to helping you stay fit over the holidays.
Indoor Activities
Even on those days where you want to stay back at the Inn, or when the weather is storming outside, there is still ample opportunity to stay fit. When staying at Frisco Inn on Galena, take advantage of the neighboring Peak One Fitness center to gain access to a full range of exercise equipment and machines. Make the most of your stay by using the fitness facilities for everything from cardiovascular workouts to lifting weights. There are several online resources and apps for your phone that will guide you through a fitness routine and this easy access means you can stay in shape even if you're missing your usual classes at home.
There's lots of fun to have and activities to try in Frisco over the winter. Use them to keep you fit over the holidays, try something new, and you may just end up finding your new favorite way to exercise.