Romance Awaits You in Frisco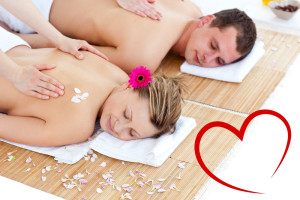 There is simply no better destination for a romantic getaway than the Colorado High Country of Summit County. The majestic snow-covered Rocky Mountains themselves awaken the romance in you and that special someone. Enjoy the most romantic of holidays in beautiful surroundings with the widest variety of indoor and outdoor activities at some of Colorado's finest resorts, lodges, and Bed and Breakfasts.
Valentine's Day offers unequaled opportunities for couples to share excitement, entertainment, great dining, and relaxation in romantic settings.
Valentine's Day Adventure
Share your love for outdoor sports and activities with night skiing at Keystone, or lace up your skates and glide across the ice rinks together at Breckenridge, Keystone, Silverthorne, or right in Frisco.
Put on your snowshoes and enjoy the many trails available for hiking through beautiful mountain scenery. There are trails throughout Summit County, including at the Frisco Adventure Park. Also at the Frisco Adventure Park, you can arrange a romantic horse-drawn sleigh ride at Two Below Zero, enjoy a great meal and live musical entertainment along with your private sleigh ride.
Want to try something adventurous and new? Glide through the majestic Rocky Mountains together on a guided dog sled tour. This is one experience you won't soon forget.
Fly through the Rocky Mountain back country on snowmobiles for an energetic and exciting ride, or retreat to the Silverthorne Recreation Center for indoor activities including water slides and swimming.
Pure Romantic Experiences
For incurable romantics, hop aboard a carriage at Breckenridge and huddle together under a warm blanket while enjoying your trek through the invigorating winter air of the Colorado High Country.
Or simply soak in the historic and charming atmosphere of Frisco's Main Street and its variety of dining establishments and unique shops.
Frisco Inn on Galena – Perfect for a Romantic Getaway
Frisco Inn on Galena offers the ultimate romantic experience for Valentine's Day, or any other time you want a getaway with that special someone. Our staff is dedicated to ensuring your comfort and catering to every need.
Even for those not venturing to the nearby resorts, Inn patrons will enjoy a complete romantic atmosphere:
Pamper yourselves with massage and spa services including multiple types of massages, and spa treatments that feature world-inspired services including body scrubs and wraps. Only the finest pure oils and natural ingredients are incorporated in your treatments: exotic herbs and spices, cleansing polenta, and natural healing ingredients such as wildflower honey and wholesome oats.
Frisco Inn on Galena staff can arrange breakfast delivered direct to your well-appointed room, or you can choose to visit the dining room for a complimentary gourmet breakfast buffet including specialty cappuccinos, lattes, and espressos. Join us each afternoon for a happy hour including wine, cheese and hors d'oeuvres, enjoyed by the cozy fireplace in the dining area or living room.
Relax and unwind in the indoor hot tub or sauna, or settle down by a warm fire in one of our common areas. For dinner our executive chef will prepare a romantic dinner in our dining room including a variety of special dishes and homemade dessert.
If you would like to venture out for dinner, our staff can recommend an excellent restaurant nearby that will meet your particular desires for the evening. Frisco has eateries for every taste and occasion, formal or casual.
Celebrate Valentine's Day at the Frisco Inn
Frisco also has plentiful nightspots for celebrating Valentine's Day, making Frisco Inn on Galena a great choice for your home base in Summit County. Our staff can give you suggestions and directions to venues that suit your individual taste, including restaurants or local breweries.
Celebrate Valentine's Day at the Frisco Inn on Galena with our special and unique welcome add-ons. Let us know ahead of time, and we will have one dozen roses ready upon your arrival. We can also provide a floral assortment of fresh-cut flowers. Order in advance and we will have a bottle of Champagne chilled and ready for you to toast your romance. Other welcome options include a Spa Bath & Body basket, a box of chocolates, and small or large Frisco Inn welcome baskets.
Come visit with us at the Frisco Inn on Galena, and see how our amenities, extraordinary service, and unequaled Rocky Mountain location can provide you with the romantic retreat you will never forget.