Innkeepers and Staff
With over 30 years of experience in the hospitality industry, we take your comfort seriously.
Bruce is a successful veteran of the hospitality industry, with 30 years of experience running award-winning Lodges, Inns, Boutique Hotels, and Bed and Breakfasts. With the Frisco Inn on Galena, Bruce saw an opportunity to create a special bed and breakfast and boutique hotel experience for the discriminating traveler, reminiscent of the fine, small hotels and B&B's of Europe. The wonderful design of the Inn, its peaceful location just off Main Street, yet near the center of Frisco, coupled with Bruce and his staff's knack for providing unmatched hospitality, fine cuisine, and service have come together to create the exciting and inviting sport hotel, the Frisco Inn on Galena.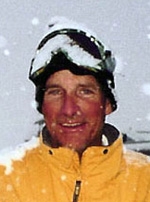 BRUCE – Owner Bruce Knoepfel has traveled extensively worldwide, having visited 80+ countries, as a professional alpine ski coach and previously through his career in bicycle and ski racing, most recently having coached for the nation of Estonia at the Sochi Olympics in Russia and the World Alpine Ski Championships in Vail. He loves bringing the influences of his favorite visited places to his favorite place of all – the Frisco Inn on Galena.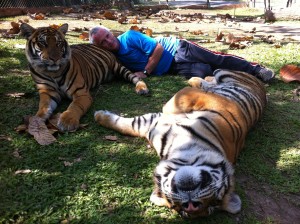 Bruce is an avid skier and competitive road cyclist. He enjoys photography, trail running, golfing, mountain biking, inspiring new creative projects, and traveling to discover hidden gems, often on his bicycle. He would love to hear stories about your adventures and share some of his own with you. Through all of his ventures, he is amazed at the aloofness of the travel industry throughout the world, and has vowed that all of his patrons will feel pampered, and no one will ever feel neglected, as a guest o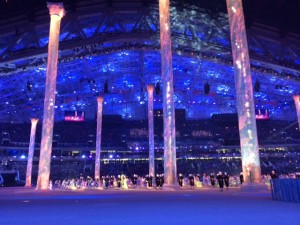 f the Frisco Inn.
Bruce invites each of you to join him and his staff, to experience the unique comfort, service, and insights about the area, that the Inn provides. Bruce lives at the Inn.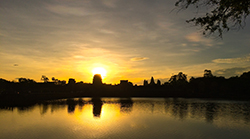 SAM – Sam Darrigrand comes from an Army family, so he started traveling at a young age, before settling in Chicago. He worked on and off in the service industry for 20 years, where he built on his love for cooking and coffee by owning and operating three successful
cafes in Hyde Park on the South Side and in Wheaton, IL. In those kitchens, he was able to not only hone his knife skills (pun intended) but also explore Sous Vide cooking and artisanal cheeses. His expertise in everything about coffee has enabled the Inn to take our coffee to a new level!Although Sam misses his daily open water swims in Lake Michigan, he's found long mountain hikes, especially the Mt Royal run, to be a great alternative. Sam loves to discuss cooking and comedy and has mastered the "fine art" of terrible puns.
RANDY –  Innkeeper, Randy Ratcliffe has been in the hotel and resort industry for 30 years. He has designed, built
and operated numerous hotels and resorts. Randy has worked every aspect of the industry giving him a solid background to serve his guests with professionalism and courtesy. He was awarded with builder of the year in 2012 and also acted as national safety and standards director for several resorts. He is also certified as a historical reproduction builder.Randy loves all outdoor sports and activities. He has been an avid skier and a long distance runner for many years. You may often see him running trails in Frisco. He also likes climbing, hiking and fishing. Randy, along with his wife Charli, has owned and operated two restaurants giving him a solid level of experience in service and quality. Owner and operator of Gallo's Mexican restaurant  and High Time grill. Although new to Frisco he has lived in Colorado Springs and Pueblo.
CHARLI – Charlotte Ratcliffe has a versatile capacity for exceeding the needs of all of her guests, while upholding a universal
standard of refined living.  She has an unmatched ability to facilitate peace and tranquility for all of her guests.  Her interests span across various cultures. Charlotte particularly enjoys meeting new people, hearing their stories as they experience this human condition . She is a seamstress, she enjoys running, hiking and living well.
ALEX – Alex Knoepfel is a 3rd generation Frisco native, born and raised in Summit County, Alex enjoys all things Colorado. No matter the activity: biking, hiking, backpacking, camping, long boarding, skiing and riding or the like, Alex can be found doing a myriad of activities around town and the county. "A Colorado slice of paradise, the amount of adventures to be had are staggering and I'd like to do them all, although that may be a challenge, this area has so much to offer. I'm chalking them off the list as I go."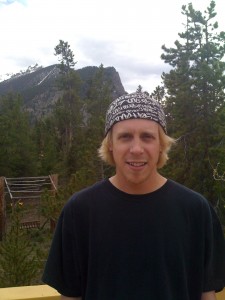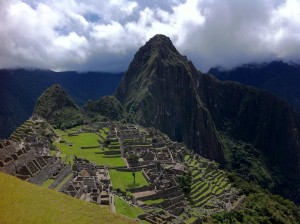 Alex has a passion for traveling and the mountains. He is delighted to share his knowledge with guests at the Frisco Inn and share stories of awesomeness. So far he has traveled to Brazil, England, France, Peru, Bolivia, and he plans an adventure to New Zealand in the near future. He spent 3 months exploring Costa Rica on an Outward Bound adventure, backpacking from the Atlantic to the Pacific, whitewater rafting, and learning to surf in the tropical waters.