Innkeepers and Staff
With over 30 years of experience in the hospitality industry, we take your comfort seriously.
Bruce is a successful veteran of the hospitality industry, with 30 years of experience running award-winning Lodges, Inns, Boutique Hotels, and Bed and Breakfasts.  With the Frisco Inn on Galena, Bruce saw an opportunity to create a special bed and breakfast and boutique hotel experience for the discriminating traveler, reminiscent of the fine, small hotels and B&B's of Europe. The wonderful design of the Inn, its peaceful location just off Main Street, yet near the center of Frisco, coupled with Bruce and his staff's knack for providing unmatched hospitality, fine cuisine, and service have come together to create the exciting and inviting sport hotel, the Frisco Inn on Galena.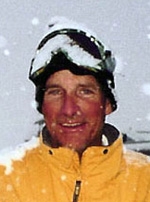 BRUCE – Owner Bruce Knoepfel has traveled extensively worldwide, having visited 80+ countries, as a professional alpine ski coach and previously through his career in bicycle and ski racing, most recently having coached for the nation of Estonia at the Sochi Olympics in Russia and the World Alpine Ski Championships in Vail. He loves bringing the influences of his favorite visited places to his favorite place of all – the Frisco Inn on Galena.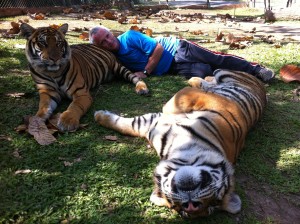 Bruce is an avid skier and competitive road cyclist. He enjoys photography, trail running, golfing, mountain biking, inspiring new creative projects, and traveling to discover hidden gems, often on his bicycle. He would love to hear stories about your adventures and share some of his own with you. Through all of his ventures, he is amazed at the aloofness of the travel industry throughout the world, and has vowed that all of his patrons will feel pampered, and no one will ever feel neglected, as a guest o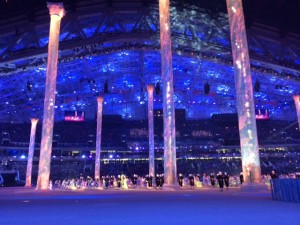 f the Frisco Inn.
Bruce invites each of you to join him and his staff, to experience the unique comfort, service, and insights about the area, that the Inn provides. Bruce lives at the Inn.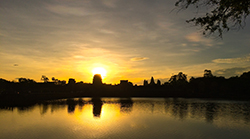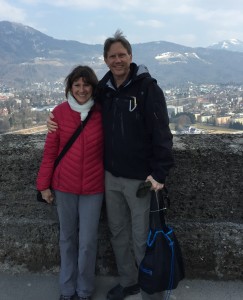 DEBBIE AND STEVE – Resident Innkeepers Steve and Debbie Turner are Colorado natives and have a blended family including six grown children and three grand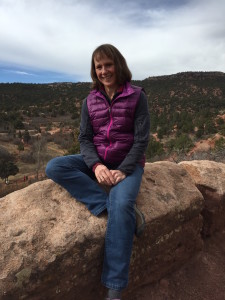 daughters. They met in Estes Park, CO, and moved to Fort Collins, CO, where they finished raising their kids. They moved to Frisco in 2008 because of the beauty and serenity of this welcoming town. In the summer, they enjoy walking, hiking and biking on the many recreational trails and paths in Frisco and surrounding mountain areas. When the snow arrives they enjoy snowshoeing, skiing and riding. They also enjoy sailing, camping and caving.
Debbie has over 25 years in the hospitality and resort industry managing a variety of properties. She is passionate about customer service and wants every guest to enjoy their experience to the fullest. She enjoys meeting new people from all over the world, hearing their stories and sharing her love for the Colorado mountains with them. She also has had a life-long passion for dance and fitness and was an instructor for more than 30 years. She has been a personal fitness trainer and wellness coach. She currently practices yoga.
Steve's early years were spent in a family owned and operated full service hardware store where he learned his basic maintenance and repair skills. He eventually moved on to industrial
maintenance where he spent 30 years in both technical and managerial positions with companies such as Hewlett Packard and Agilent Technologies. After moving to Summit county he worked as a ski lift electrician for Breckenridge Resort. Steve's passion for property maintenance is driven by making sure that every guest has an outstanding experience with their room and the amenities. He also enjoys hearing about guests' travels and lives while sharing his own love for the outdoors especially in Summit County.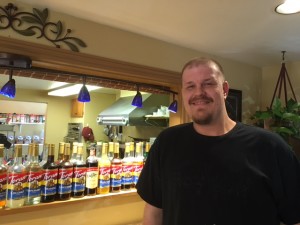 CY – When an injury made for a brief college basketball career, Executive Chef Cy Thornebegan his culinary career in various popular fast food restaurants, while continuing his education in psychology. Shortly after the birth of his child, his family relocated to the central part of Florida, at which point his culinary career blossomed. Working with Walt Disney World, he gained experience in kitchens such as the Cinderella Royal Table and the Yachtsman Steak House.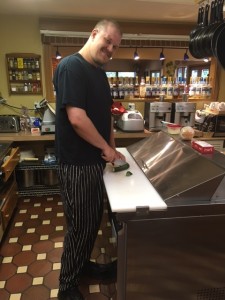 He came back to Disney in a management internship at Captain's Grille. While in Florida, Cy attended Orlando Culinary Academy's Le Cordon Bleu program. During his studies he attended bread club, herb club, and was leader of the American Culinary Federation competition team where he earned a gold medal in culinary skills competition under Certified Master Chef Micheal Scott. After returning to the Fort Worth area of Texas, Cy managed several restaurants including such diverse places as upscale night club and a retirement facility. One of his opportunities was Executive Sous Chef under TV'S Tim Love of The Lonesome Dove Bistro. In Colorado, Cy has worked for several local ski resorts and was an Executive Chef for a nonprofit children's camp for kids with debilitating diseases to organ failure and extreme dietary needs.
Cy looks forward to serving you, and speaking with you further. He is always available to answer any culinary questions that you may have and to address any dietary needs that you require.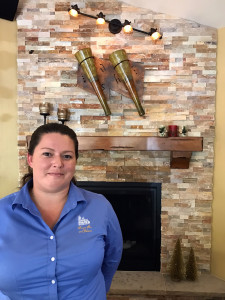 JAY – Jay Colwell was born and raised in Las Vegas, Nevada. She spent her summers traveling with her grandparents around the western US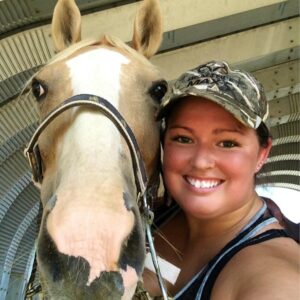 and Canada, which began her love for travel and tourism. In 2006, Jay received her certification in hotel operations and management from the Las Vegas Technical and Trade Center. Jay began her Innkeeping career with internships at several Las Vegas casinos including Fitzgerald's, the Stardust, and the Sahara. She most recently was lodging operations assistant manager at Camp Horton in the Davis Mountains of west Texas. She enjoys hiking, camping, horseback riding, rafting, and swimming. She looks forward to bringing her passion for hospitality and guest services to the Frisco Inn.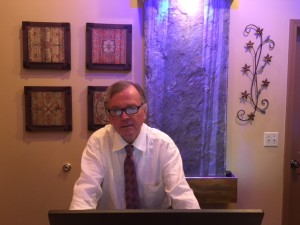 ALEXANDER – Alexander Cady was born in Brentwood, California and was taken by his father, Cincusafe, to Europe and the Mediterranean Sea at the age of two months. At age 18, Alexander attended HIM (Hôtel Institut Montreux, CH) and returned to the US at age 21. He completed his US Service at the DOD in Washington, DC. When returning to California, he was Director of VIP Sales for three luxury resorts in Palm Springs, California, before he accepted the position of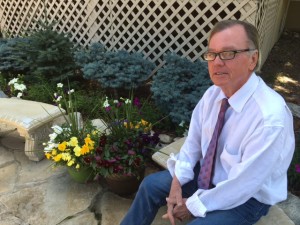 Assistant GM for the exclusive TPC Golf Resort in Summerlin, Las Vegas, Nevada. Thereafter, when living with a friend in Boulder, Colorado, he experienced the tranquility of enchanted Frisco. His dream became reality, when he was invited to assist with and share his International Hotel Marketing experience with the Frisco Inn on Galena.
ALEX – Alex Knoepfel is a 3rd generation Frisco native, born and raised in Summit County, Alex enjoys all things Colorado. No matter the activity: biking, hiking, backpacking, camping, long boarding, skiing and riding or the like, Alex can be found doing a myriad of activities around town and the county. "A Colorado slice of paradise, the amount of adventures to be had are staggering and I'd like to do them all, although that may be a challenge, this area has so much to offer. I'm chalking them off the list as I go."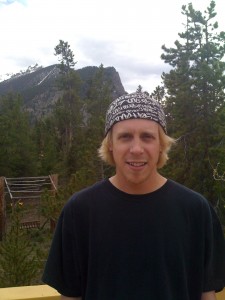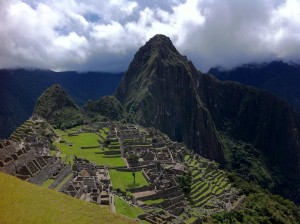 Alex has a passion for traveling and the mountains. He is delighted to share his knowledge with guests at the Frisco Inn and share stories of awesomeness. So far he has traveled to Brazil, England, France, Peru, Bolivia, and he plans an adventure to New Zealand in the near future. He spent 3 months exploring Costa Rica on an Outward Bound adventure, backpacking from the Atlantic to the Pacific, whitewater rafting, and learning to surf in the tropical waters.